Church School PARTNERSHIP
School's Core Christian Values next to the entrance.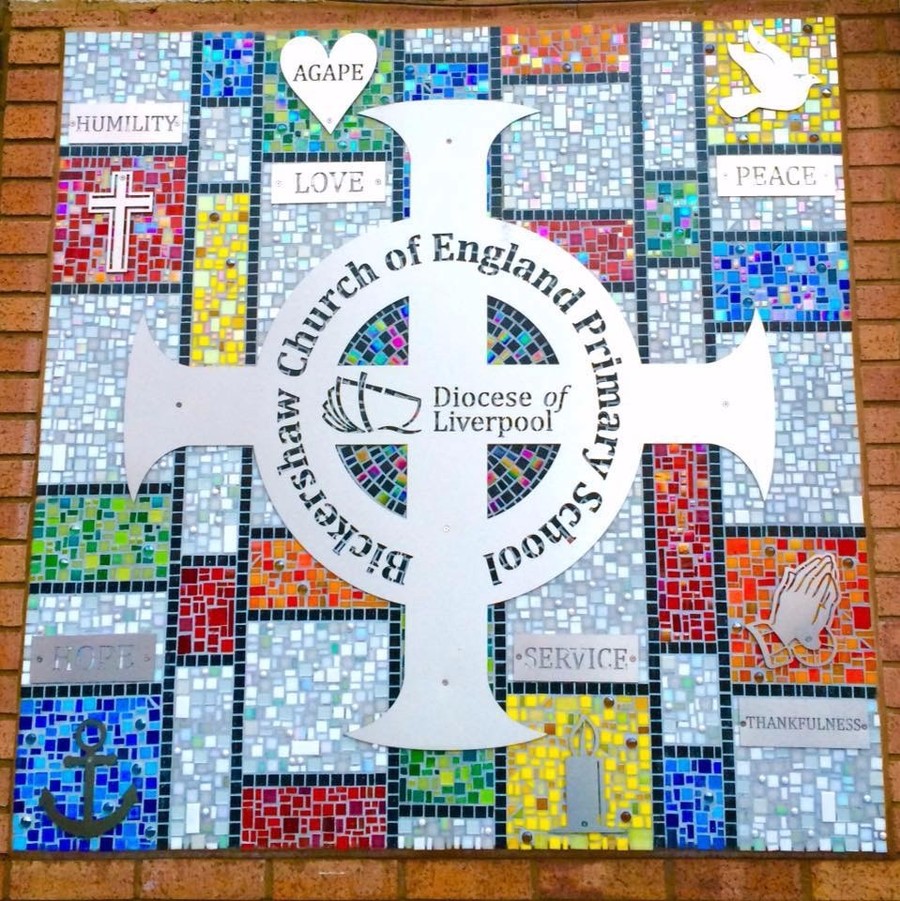 A big thank you and well done to all of the children that took part in Education Sunday. Each class showed a sample of their work from the first half term and sang beautifully.
Children new to Reception were welcomed by the church and school with a first Bible and blessing of the book bags.
Easter Sunday butterfly prayers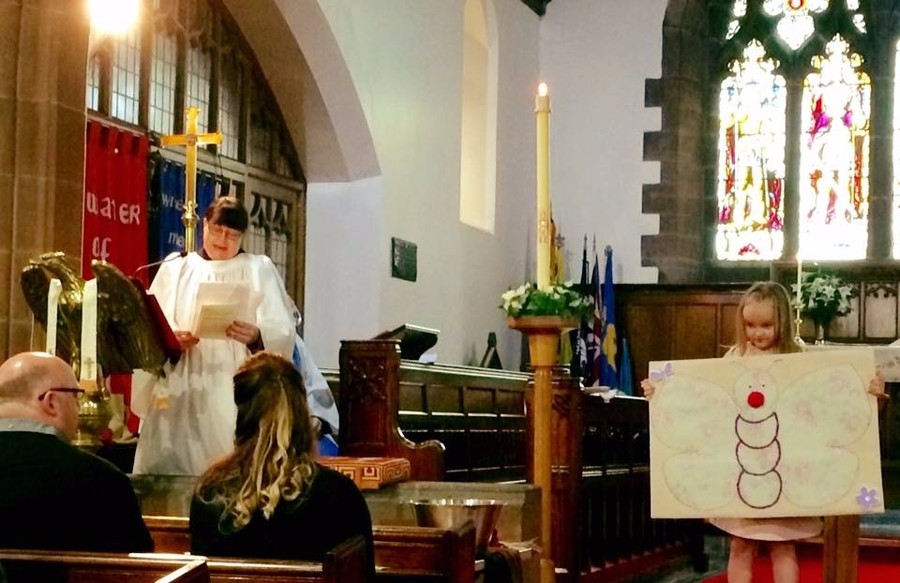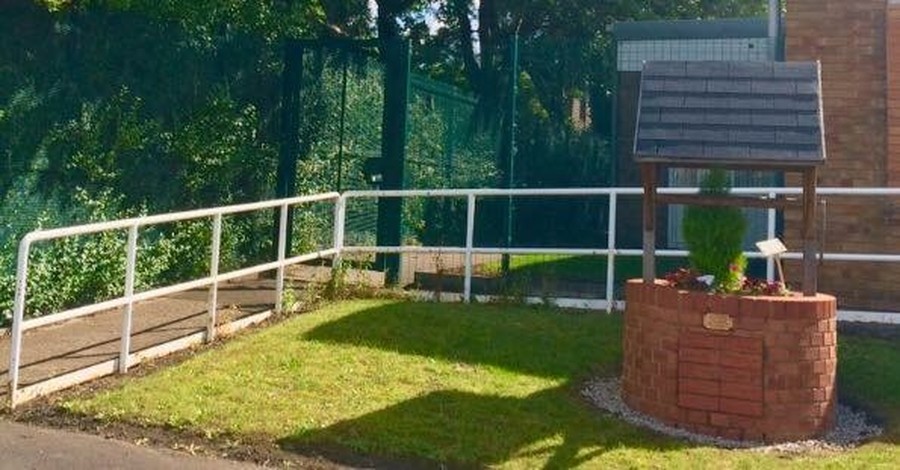 Church/School Links Display in School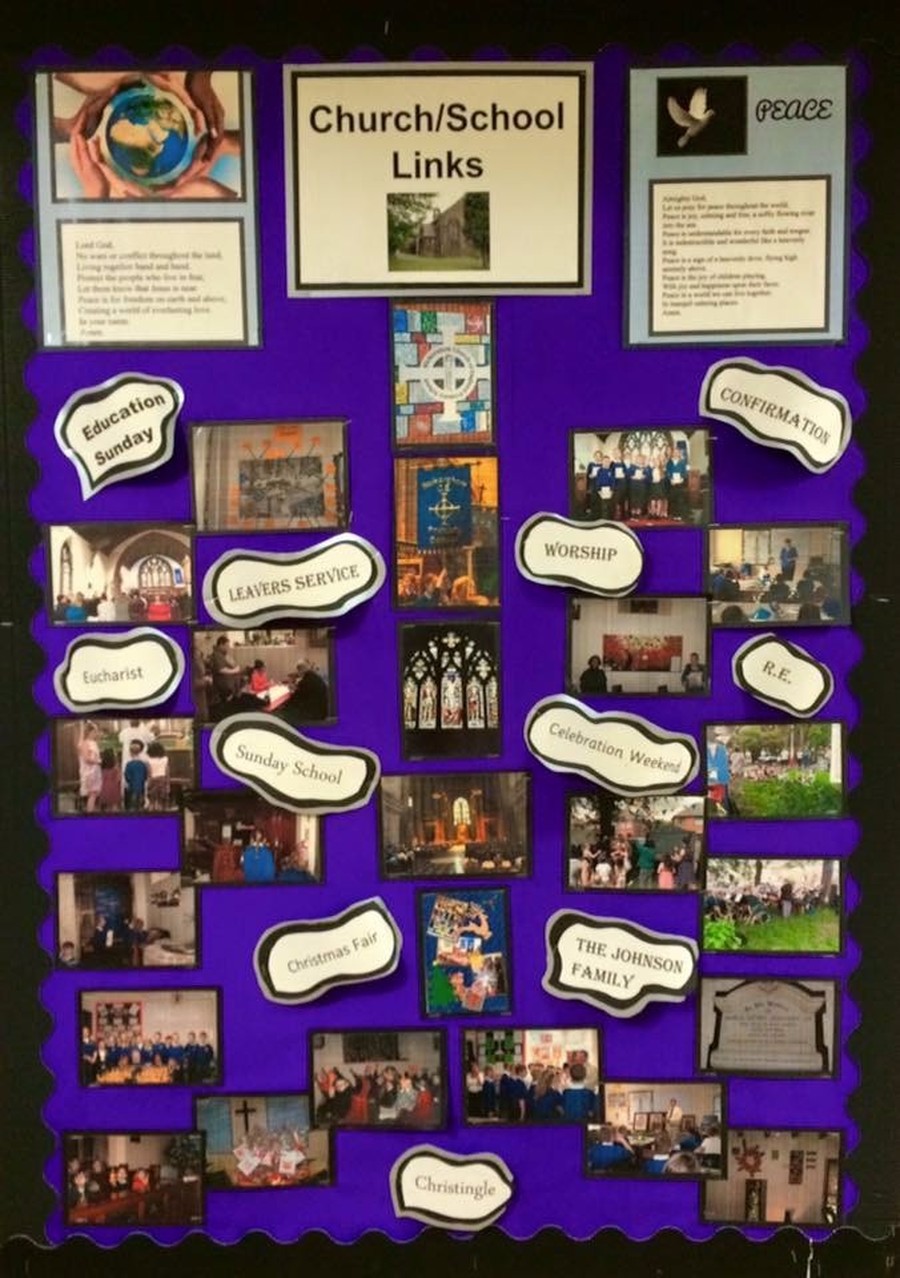 The children in Reception have been thinking lots about our Christian value 'Agape'.
We have been considering who we love and thought of ways to show them that we love them. We shared special love tokens with our families in our class church service.
Take a look at our messages.