Welcome !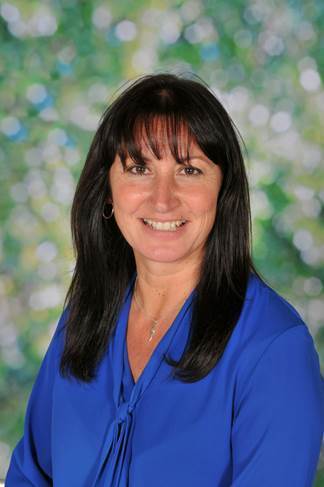 'Bickershaw School is a community hub and a beacon of Christian love and witness in a small village setting …. school, home and church are brought together in harmony.' SIAMS Keeping on Track visit 2016
On behalf of the children, staff, and governors, I welcome you to our warm, caring and inclusive church school. I hope that our website will give you an interesting and valuable insight into the life of our school and a taste of what we offer.
Our vibrant Christian ethos has a positive impact on children's progress, achievement and spiritual development. It is based upon seven Core Christian Values, which are at the heart of all that we do. We have a strong sense of community with a family atmosphere, maintaining excellent links with our parents/carers, parishioners, our local community and the Diocese of Liverpool.
Ours is a school where all children engage - there are no invisible children here! We aim to ensure that every child feels safe, secure and confident, with a strong sense of self-worth. We are dedicated to the provision of a nurturing environment where children learn and grow to be the best they can.
We actively encourage both staff and parents to support the children in our pursuit of high standards in education, within a happy and supportive environment. We provide a rich and varied curriculum, which is motivating and challenging, yet appropriate for all children, regardless of ability or need. We encourage an understanding of all faiths and cultures by high quality teaching and through enjoyable experiences both inside and outside of school. Our dedicated staff endeavour to provide a calm and stimulating environment, where good behaviour and mutual respect is modelled by everyone, and where all are valued.
We are very proud of our school and the achievements of the children. Through this website we aim to give you as much information as possible about the school, its staff, our community, and the many activities that our children enjoy.
Please feel free to contact me if you would like any further information, and you are more than welcome to arrange to visit our school and experience for yourselves our warm and friendly atmosphere.
A Taberner
Headteacher
'The distinctiveness and effectiveness of Bickershaw as a Church of England school are outstanding' SIAMS Report October 2017
Latest Parent Calendar, Staff Calendar Events
School Church Service

31

Jan

2020

12:00 am - 1:00 am @ Church

Y2 will lead our school church service this Friday. Please attend and support the children!
School Church Service

07

Feb

2020

12:00 am - 1:00 am @ Church

Y1 will lead our school church service this Friday. Please attend and support the children!
Whole School Number Day

07

Feb

2020

We will be joining thousands of schools for a mega maths-inspired fundraising day to raise money for the NSPCC. Children can come in number themed clothes and bring a £1 donation.
Safer Internet Day

11

Feb

2020

Together for a better internet. Look out for infographics by the children all week on our Facebook page. There will also be packs available in school, which parent/carers can collect and on the school website, with information about staying safe online.
Celebration Assembly

14

Feb

2020

12:00 am - 1:00 am @ School

YR will lead our Celebration Assembly this Friday. Please attend and support the children!