Year 5/6
Thank you to all the children who have been communicating with me and sending me their work. Remember those who haven't as yet - you need to complete tasks set daily, send photos of your work and keep in touch using SeeSaw.
Don't forget the tasks set on MyMaths and Purple Mash too!
Keep Safe!
CONTACT THE TEACHER
Pupils can send messages through the Seesaw app and website
Pupils can email Mrs Sedgwick using 2Email on Purple Mash.
Parents can email the class email Y5.6@bickershaw.wigan.sch.uk
Use your home learning packs and complete one Maths sheet and one English sheet a day.

Use your home learning pack to complete a Foundation subject each day (Projects will take longer to complete).

Upload the sheets to SeeSaw/or parents can email to class email and Mrs Sedgwick will provide some feedback. You will need to download the SeeSaw app for this and log in using the information in your pack.
Check your 2Dos on Purple Mash.
Check your tasks and activities on MyMaths.


Use MyMaths, TTRockstars and Purple Mash to keep practising your skills.

Go to https://www.twinkl.co.uk/home-learning-hub and redeem your offer code provided by school for more activities and ideas of how to spend the school day.
The Maths Factor created by Carol Vorderman is letting you sign up for free:
This term, our topic is the Indus Valley Civilisation and India. We will be learning about how they lived, their advancements and making comparisons to life in Britain. We will be investigating historical artefacts to see what we can learn about this newly discovered ancient civilisation.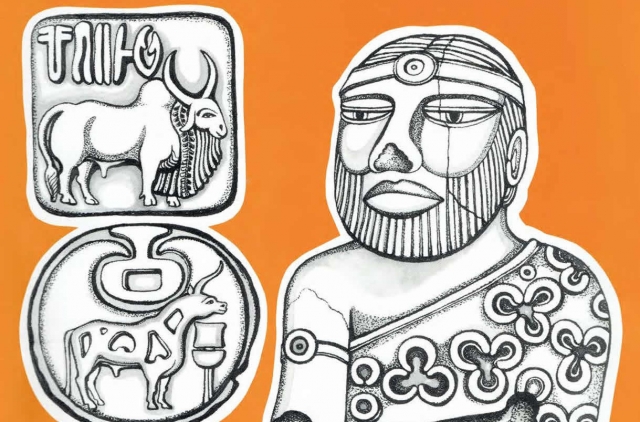 Year 5/6 News
Each half term, the children will be given a project to complete as homework. This half term, I would like the children to research an area of the Indus Valley that particularly interests them. The homework can be presented in numerous ways: some writing, art work, a diagram/model or as a presentation. The completed project will be presented in class on the last week of each half term.
Once again, some of our class took part in the Bikeability training. Not only did the children really enjoy it but they learned invaluable skills in order to ride their bikes safely.
Art and Design - Making Christmas Cards
In Design and technology, the children had to design a moving vehicle for someone they knew. The children were able to make the vehicles move by incorporating a pullback type mechanism using an elastic band.
For art week, the children in Year 6, researched the designer Orla Kiely. They then came up with their own designs inspired by her work. The children used craft foam to make their own stamps and built up their designs using all the different stamps they made and layers of colour.
Year 6 children made Christingles with the rest of the school. They explained the symbolism of each part as they put the Christingle together.
We planted trees as part of our Forest Schools work.
Taster Day at Westleigh High School - As part of transition and primary liaison, the children enjoyed a visit to Westleigh taking part in science, art and PE activities.
Design and technology - design and make a pizza.

PSHE - Life Education Caravan
Christmas Carols for the Community